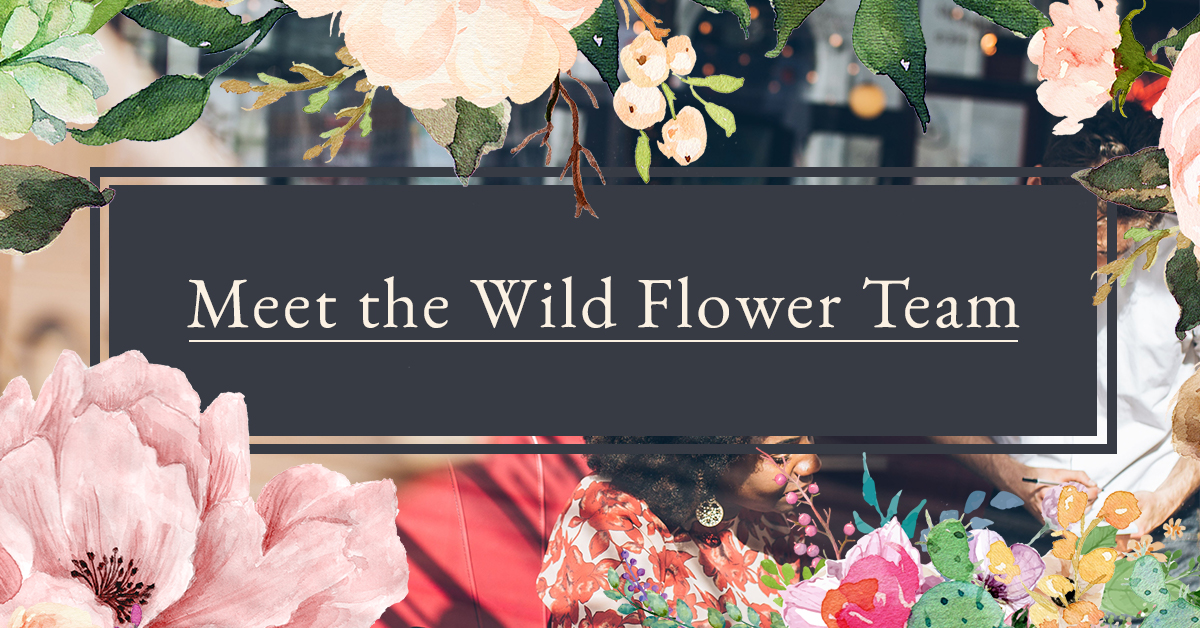 Meet the Wild Flower Team
Let our creative staff tell you a little about what they have that helps make Wild Flower Restaurant & Catering the stylish & trendy place that it is!
Tracy Czarnec: Proprietor
This Mizzou journalism grad traded in her typewriter for a cute little shop (restaurant) on the corner. "I have fond childhood memories of time spent cooking in the kitchen, eating and an appreciation for beautifully prepared meals. I have no formal schooling in the industry but after graduating college, I worked as a server as a second job out of necessity. I quickly learned that I had a strong passion for tasty food, all kinds of people, and the "art of the party" before anyone even knew what the art of the party meant."
"I was a suburban girl that always loved the urban energy of the city so the CWE seemed the perfect fit. My commitment was to start with quality ingredients, prepare and serve food that is appealing to everyone, and in the process broaden the public's palette a bit. So…I put on my "sassy britches", rolled up my sleeves, and refused to listen to the naysayers in my pursuit of opening my own place. This hectic but incredibly fulfilling life of a restaurateur took hold of me all those years ago and I have never looked back. ~ Do what you love and love what you do!"
Phil Czarnec: Dishwasher, Valet, Owner
Powerlifting world champion becomes a chef. It's as simple as the fact that big guys like to eat and that his wife is a restaurateur. This is what drove Phil to be trained as a chef. Despite awards and accolades, many of which have been bestowed upon Phil and his cooking, it's more important to him that "you" have been cared for as if you were the only one in the dining room. His philosophy is a fundamental one, it derives from the French verb restaurer, meaning to "restore."
Jeffry Hakenewerth: General Manager
A country boy who craved the city, I knew at a young age that I wanted to work in a restaurant.
Tracy and I both worked at C. Whittakers Bistro but she eventually left for another job, and after the passing of my partner I needed a change of scenery too. So after a stop in South Florida, and a move to Austin to try out the corporate management gig, I came back to St. Louis for a visit.
After my visit, I received a phone call from Tracy…"So, Jeffry, what would it take for you to move back to St. Louis permanently?" I didn't want to say a Snickers bar and a warm bed but honestly, I craved being back in St. Louis. I moved back to the things I love so much. The instant gratification of seeing guests happy, a room full of people having fun, great food & wine, wonderful neighborhood people, and my favorite, people visiting or new to our neighborhood.
Jackie Williams: Catering & Events Manager